My parents were gone and I was sitting all alone in the living room with 4 DVD-s. I had only one day to watch all of them. So I immediately sit on the big pillow and started my movie marathon.
The first movie was the well-known, famous, "you-have-to-see-it" "Inception."
Storyline: Dom Cobb(Leonardo DiCaprio) were a man who could steal any secret from you when you sleep. But after he failed on his mission he was declared wanted by the corporation who hired him. To get rid of them and his charges, and see his children in USA, he had to complete a impossible mission to plant an Inception (an idea) to another person's head. So he
"grabs" together a team and then the action begins.
My opinion: At first the movie was a bit confusing. I couldn't catch up with the storyline, because it was all so complicated. But when the movie went on I conce
ntrated more and finally started to understand what the characters were talking about. The movie was 2 hours long, so it started to get a bit boring in the middle, but at the end the solution
came fast. Overall the movie was great but I think they would have managed to make it with
only one hour.
The second movie was with Ashton Kutcher and Katherine Heigl "Killers"
Storyline: Spencer (Ashton Kutcher) was an assassin hired by the government to kill dangerous people. Jen (Katherine Heigl) was a normal girl , who had gone on a vacation to France with his mom and dad. The two of them met, fell in love, and Spencer quit his job, although Jen didn't know anything about his job. After 3 years of marriage suddenly everyone who Spence knew started to kill him, because someone had put a reward worth of 20 million pounds, for Spence's dead body. So he and his wife had to fight to stay alive.
My opinion: It was a great action movie with a bit of humor. It was a really nice surprise to see Ashton in a assassin role, fighting with villains. Katherine did a good job and she was really funny. The movie reminded a bit "Knight and Day" where the main character had to fight with the bad guys, because they wanted to kill him, and had to run away from them with a gorgeous girl who he finally fell in love.
This movie was actually better than "Inception" because it wasn't so long and complicated.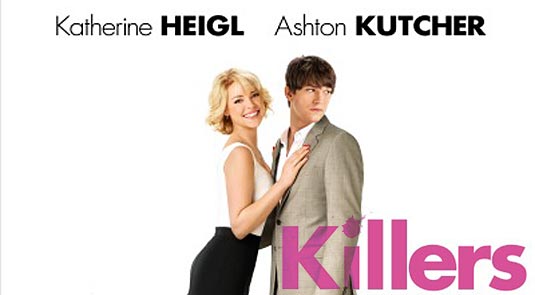 The third movie was "Pride & Prejudice" starring with Keira Knightley
Storyline: The main character Elizabeth did not want to get married. She had 4 sisters and her parents were constantly trying to get them into marriage with a rich man. Lizzy met a bit arrogant man in one ball. She said that she hated him, but afterwards she began to see how generous and deep the man really were. So the movie talks mostly about how they found each other and finally married.
My opinion: That movie was touching and beautiful. I really loved the nature and landscapes. Also the soundtrack was enchanting. I really liked how the main character talked about love, poems, and how she spoke with the people around her. The man who she fell in love was very deep and mysterious. The actor was perfect for that role. The tension between these two characters were really tense, like you could almost touch it. The movie was also 2 hours but it didn't got boring, confusing or too long for that. The movie makers could not make the movie shorter because, then the point would get lost.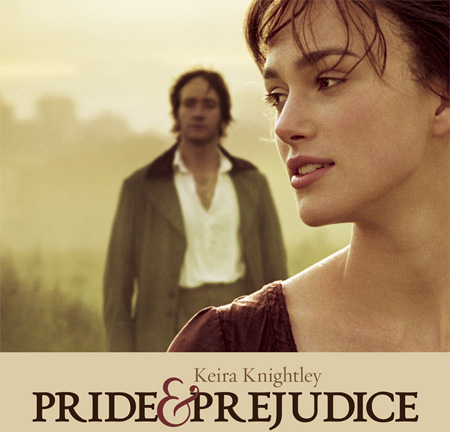 The final movie was "Letters to Juliet"
Storyline: Young writer named Sophia went on an early honeymoon vacation with his fiance. Sophia found an old love letter from the wall in Juliet's home garden. She reads it through and helps the woman who write it to find her true love. The old woman has a grandson who falls in love with Sophie, and Sophie falls in love with him. At the end they finally get together and the old woman finds her true love.
My opinion: The movie "crawled" right at the top of my favorite movies of all time, next to "Titanic". It was wonderful, the landscapes, soundtrack, characters atmosphere-It was all there. It really amazed me and I cried as much in "Titanic". I don't have anything more to say because it was really a good movie and I will recommend it to everyone.
These were the 4 movies what I watched today. Leave your own opinion in the comments right below.
Take Care,
GirlNextDoor